One beautiful yellow bathing suit for sale. Size 16. Only been worn once. Offers lots of coverage and helps slim those areas that need slimming.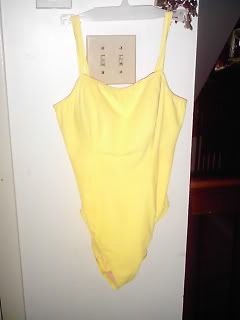 It does have one minor flaw: It's see through when wet.
Yup, you read that correctly. Just what every fat girl wants: A see through bathing suit for the beach full of families to see.
Every year when my "brother" from NYC comes home for a visit we do a night at the lake. The entire family gathers.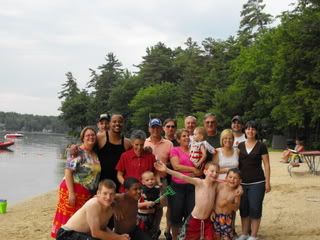 We eat:
We laugh: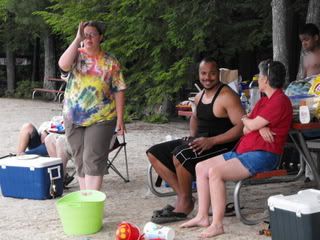 My kids get some "manly" advice: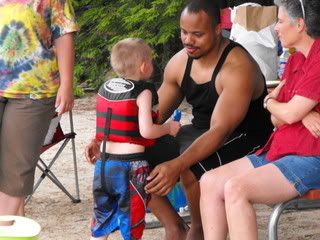 We build sandcastles: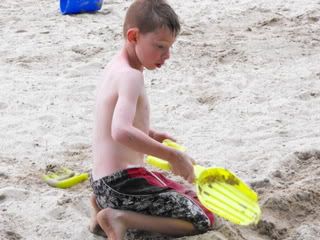 We do our best not to scare the wildlife: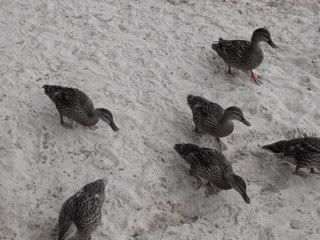 We swim: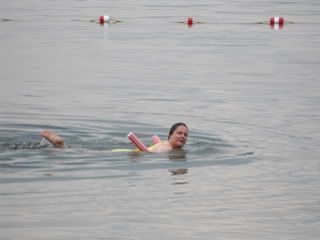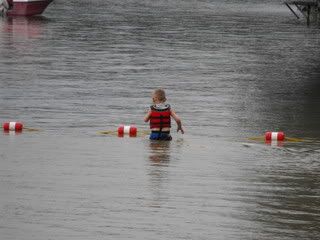 However, we DO NOT offer free shows to anyone on the beach. At least, not intentionally.
This year I didn't have a bathing suit. The morning of the "Annual Night at the Lake" I flew to the closest store that sold bathing suits (the discount store 15 miles away). It took me FOREVER to find one my size. I asked where the changing rooms were and was informed that they don't have any and if it didn't fit I had 30 days to return it with tags in "saleable" condition.
Excuse you? Who buys a bathing suit without trying it on? Apparently anyone that buys a swimsuit from Ocean State Job Lots does...including me.
They were inexpensive so I grabbed two that I thought may fit. One yellow, one black. They did, indeed, fit. Andrew decided that I should wear the yellow to the lake that night, and since it was my favorite as well, I did.
After swimming with the little ones out at the buoys for a while I decided it was time to come in. Kirby took one look at me, his eyes nearly bugged out of his head and he, quietly, informed me that he could see "EVERYTHING"...I QUICKLY covered up and stayed that way until I was dry.
WHY, OH WHY, would anyone EVER sell a bathing suit meant for larger ladies that was SEE THROUGH?! When I questioned Kirby on this he replied, "well, now you know why it was at Job Lots". Yes, yes I do.
Later, after swimming a bit more I came out, covered by two kick boards. Zach didn't understand why I needed two kick boards when I wasn't even swimming...until I turned around and he announced, LOUDLY, "I CAN SEE YOUR TATTOO"!
You see, I have a very small, very respectable tattoo on my upper derriere. Now everyone knows that the swimsuit is see through (only the "dark spots", though).
So, I am sure you can understand why I will not be wearing this suit again and feel the need to rid my house of it immediately...
If you are the kind of girl that doesn't mind showing her goods on the beach (no judgement) please let me know. It's inexpensive, I won't even charge you what I paid for it which was, honestly, too much considering the results.