Thank you all who signed up to be a SITSA using my name as a reference this week. Aren't you LOVING the blogs they are recommending?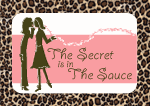 Unfortunately (or fortunately for her) Sydney (with 6 kids of her own AND a day care) was the winner of the bounce house last week. She could certainly use the energy release more than I!
This week they are giving away a super cute Brighton handbag valued at $175.
Now, I have never spent $175 on anything that I wore (more than once) or used to accessorize my wardrobe but this bag is SUPER cute....I'm thinking diapers and wipes and a change of clothes for Andrew will fit nicely :)
Go check out SITS: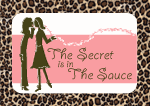 Let them know I sent you in a comment, blog about your new found love (you know, SITS) and get entered into winning that handbag yourself!
Now, if I could only find a blog that gave away free diapers...