The Autism Society of New Hampshire (www.autism-society-nh.org) recently teamed up with the NH Fisher Cats (a "farm team" for the Toronto Blue Jays - www.nhfishercats.com) to hold an Autism Awareness Day. Tickets were cheap, it was to support a great cause, so we grabbed a bunch and went with the family.
My kids have never been to a professional baseball game (I went to see the Red Sox, at least, once a year when I was growing up - now tickets are SO outrageously priced there is no way I could take my kids) and they were very excited! Zachary even brought his baseball glove hoping to catch a fly ball.
We had a great time with my family (even though it was pretty darn cold and pretty darn rainy).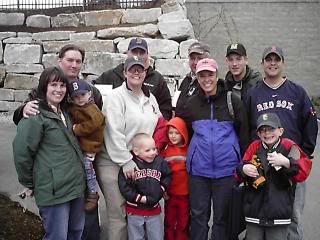 Christian: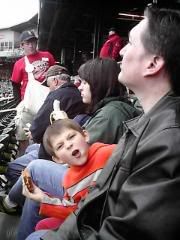 Alex finally showed up: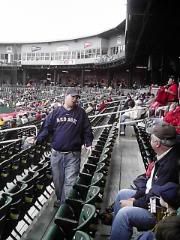 Alex and Thanny:
Andrew having more fun with Sue's toys than watching the game: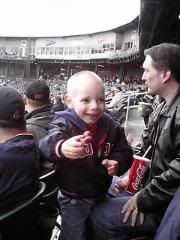 Christian and Zach are getting too big to sit with the grownups: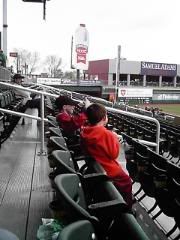 Fly ball: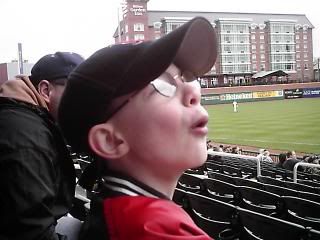 Thanny getting every last bite of popcorn: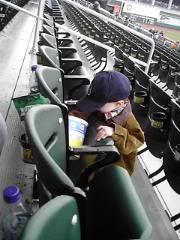 Andrew and Dad: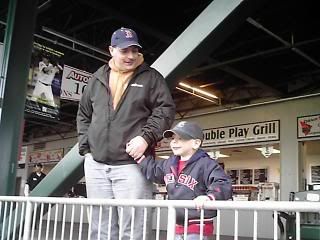 "Paaatnaaas"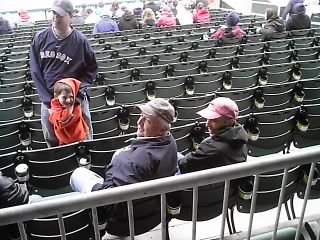 "Da plane, da plane" - Manchester Boston Regional Airport lands very close to the field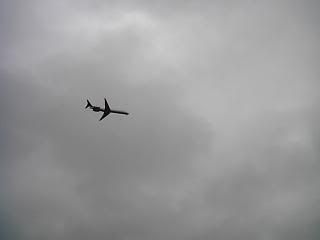 There was even a baseball game going on!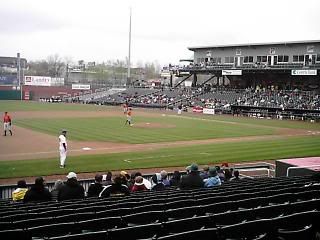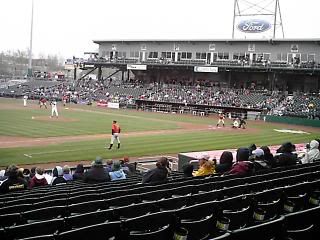 The Fisher Cats won 3-2. It was a great game even if the boys had more fun tormenting me than watching it :)
While I hoped all my boys would fall asleep on the way home...
Thankfully Kirby didn't fall asleep either :)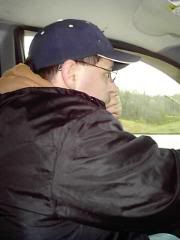 Zach didn't catch a fly ball but a few of us were featured on the big screen (even me, doing my "Macho Man" impression...now I realize why they call it a BIG screen, ugh).
Hopefully next year will be a bit warmer!