The weather forecast said rain. Rain all weekend. And cold too. Not this spring weather that we have gotten use to this past week. And it did - this morning at least.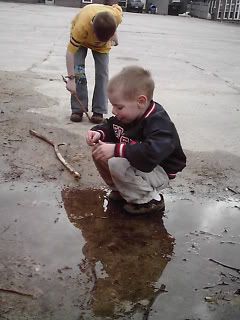 What a perfect Saturday school day it was. It rained until the second the kids stepped out of school. Then the sun came out and it turned into a beautiful day!
The boys and I made two trips to the park. We played some baseball and hide-and-seek, rode bikes, got stuck in the mud (literally, Andrew got stuck in some mud and lost his sneaker).
There are still some massive snowbanks but it was warm enough to be out without a jacket. Gorgeous!
We did have some issues with some of the local kids. There is a group of older kids (teens and pre-teens) that have no place else to go (and have very little parental supervision). So they end up at the elementary school park (or playing in the middle of the street), harassing the little kids, monopolizing the play area...reminds me not to lose sight of my kids while we are there.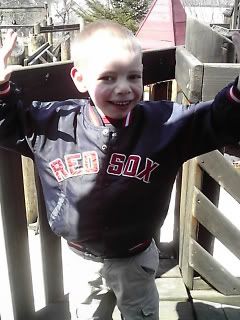 I am exhausted...