I can hear you....y'all need to quiet down when you yell that!
"SHE'S ALIVE!!"
Yes, I know, I know. I have been downright AWFUL lately. Between leaving vacation blues, the end of summer...ugh. So many excuses but not one single good reason.
First things first. Thank you! Thank you to all that checked in and kept reading and emailed and commented. YES, I am okay, more than okay, actually.
So where were we when I last left you? Ah, yes, vacation.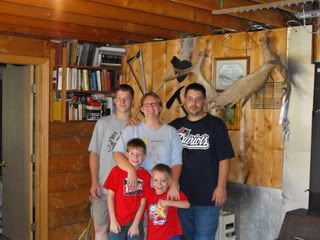 One big happy family, right? Yes, you are SO right. Quite honestly, it was the best vacation I have ever had. Seriously, ever. And I can only hope and pray that it was the same for the boys.
Check out these pics and let me know what you think: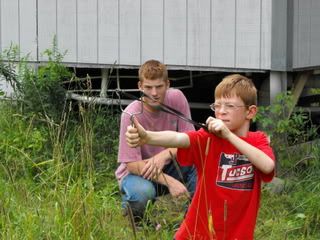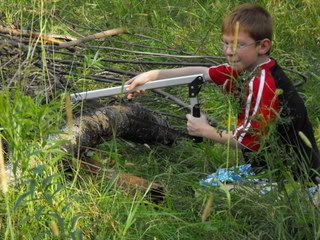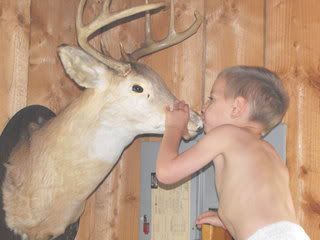 Best. Vacation. Ever.
We laughed, we fished, we roasted marshmallows and hot dogs, one of us learned to poop in the woods (although he will kill me if I tell you all about it), I remembered that I know how to pee in the woods (and A discovered that a pee stream is very interesting...and got a bit too close...a story I would love to share with you but, seriously, it totally needs to be done in person, writing it out does not do it justice), we berry picked, we ate well, we slept well and we remembered how much we love being a family.
The weather was PERFECT! Remember in one of my last posts I spoke of how it had been raining here in Crazy Town for 4 weeks. Well, it did not rain a drop at camp. Okay, a drop. But honestly, I could have counted the drops - and then it was over.
So much to share and I will...I am getting back into the swing of things. I promise you.
So keep checking back, I will be here, I promise!
And THAT is the honest to goodness truth.