I recently turned the big 3-o. No big deal, really. In fact, if one more person asks me if I "feel old" I swear I am going to go postal.
30 is NOT old. 50...maybe. Just kidding :) I don't think 50 is old either. I really think that you are as young (or old) as you feel. And, honestly, I have felt much older than 30 for a long time.
While it isn't old, 30 does warrant celebration. Kirby was told, in no uncertain terms, that there was to be a celebration. And celebrate he did.
He contacted all my family and my close friends and invited them all out to celebrate and have dinner with us. He really went all out. And it was proven, once again, that I have the BEST friends and family EVER. I am so blessed to have so many people in my life and love and care about me.
We ate, we laughed, we (or I) opened presents (which were not expected but, of course, I was very excited about). We had a great time. I am so happy!
Kirby and I have certainly had our problems. There have been plenty of times that we didn't think we were going to make it. Honestly, there have been times when I didn't WANT to make it. For him to pull this together was so heart warming and wonderful. Yes, I told him he "had" to :) but he made such a huge effort. I can honestly tell you that I love him more today than I ever have.
Dad and Sue with Thanny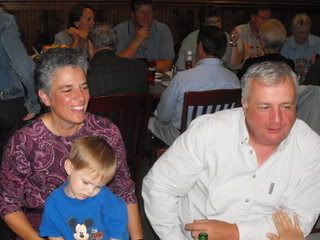 My oldest friend Kitty (not old as in age - but been together forever) and her husband Jeff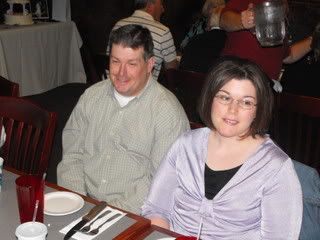 My newest friends "TNT" Tracy-n-Todd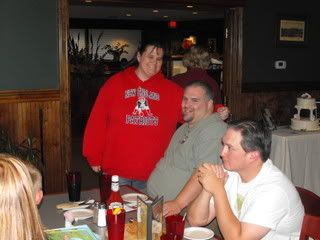 Mom and Bob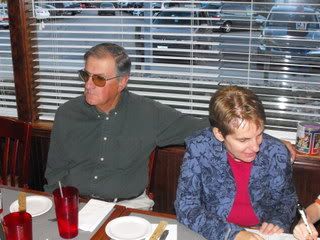 My big sister Monica
The soon to be newlyweds Alex and Andrea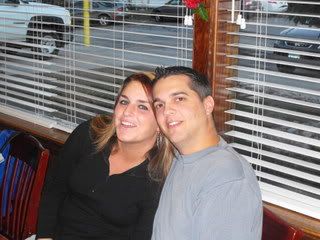 Thanny and me
Andrea's beautiful cake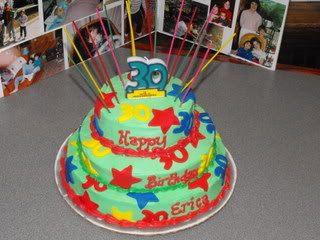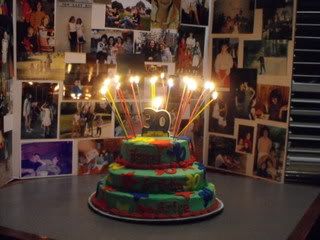 Andrew helping me blow out my candles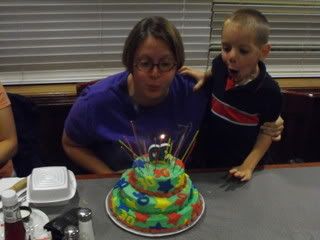 Pictures of me through the years by Mom
Thank you, again, Kirby. I love you more than life!