But more importantly, what was I doing in 1988? Well, I was Hangin' Tough, of course. And, once again, on Friday night, I was Hangin' Tough, Step by Stepping and acting like a Cover Girl.
Honestly, I went to the NKOTB show for a good laugh. When Alex called and told me Andrea had an extra ticket I thought, "what the hell, it'll be funny to see these old men acting like kids all over again."
Honestly, it was the MOST fun I have EVER had at a concert. I screamed like a 12 year-old girl over and over again. I looked at Jessi and, literally, shook with unbelievable excitement. I screamed, I laughed, I danced, I sang, I got a little teary....it was awesome.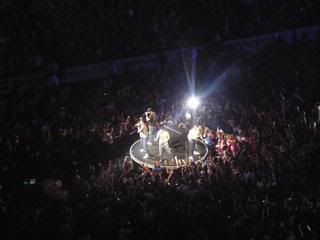 They sang for about 2 hours and for the first 5 or so songs they NEVER stopped moving. They went from one song right into the other. They danced like they were 17 again. They went through about a dozen wardrobe changes. They thanked the audience (a full to capacity
Garden
) over and over again. They brought
Paul Pierce
from the the
Boston Celtics
out on stage with the NBA World Championship Trophy from this past basketball season and they all Hung Tough together, dancing and singing and LOVING every second of it.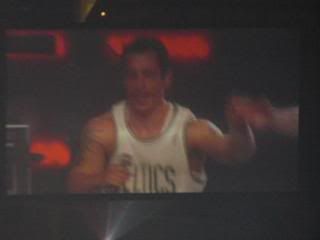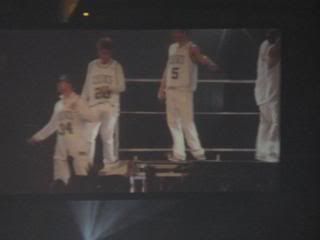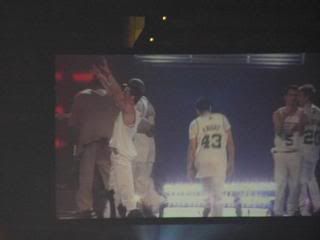 Did I mention that I screamed like a 12 year old girl? And that I danced? And sang? Oh, and I dripped with sweat...dripped. Being at the top of the Garden it was hot (and by top I MEAN TIPPITY TOP), dancing like a crazy 12 year old all night didn't help.
Of course it was cheesy. Of course I kept asking myself if it was really as ridiculous as I thought it was that I was screaming like a little girl at these men. Of course the songs have the same cheese they did when I was listening to them in 1988.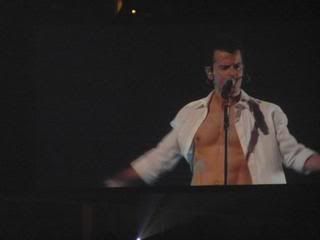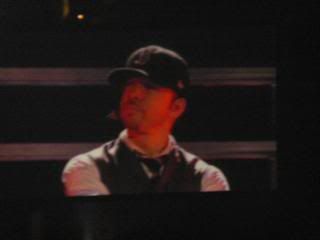 But it was THE BEST. I loved every single minute of it! And besides all that, it is the last time I get to see Andrea before she officially becomes my sister-in-law. LOVED IT!