For months Andrew has been begging to go to Story Land on June 7th. They have been advertising on NHPTV that June 7th is NHPTV Day at Story Land and some of his "favorite" characters would be there. We were so lucky that Nicki, Rich and Xander were able to join us!
We left the house pretty early and we had a 90+ minute drive ahead of us. Andrew was VERY tired on the ride there: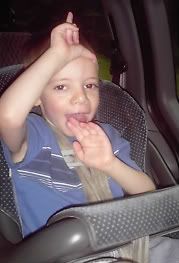 It was hotter than hell and, I swear, EVERY family within a 100 mile radius had the same idea we did. We pulled in the parking lot a little before 10am (less than an hour after they opened) and there were lines to get in and barely any parking spaces within 500 feet.
Nonetheless, there was no turning back...even though I told Andrew I had changed my mind and we were going home:
Evil...I know :)
We met up with Nicki, Rich, Xander and Rich's parents right away and the kiddos were ready to go! They met their character friends first:
And then they were off and running. I am not going to give you a play by play of the day...there is just too much to go into detail.
All in all we had a great day (even though I truly thought I was going to die of heat exhaustion). The kids did everything they wanted to do (even though Zachary believes he is too old for Story Land). And, most importantly, we got to see Nicki, Rich and Xander (whom live about 3 hours from us and we RARELY get to see).
Enjoy some of the picture of the day:
Check out the look on my 8 year old's face...too big and too tough to be here: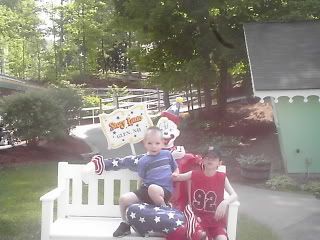 Picture Perfect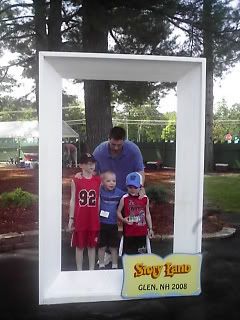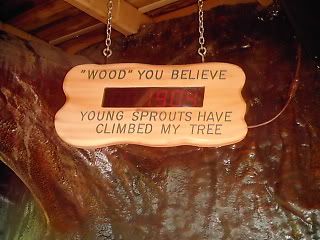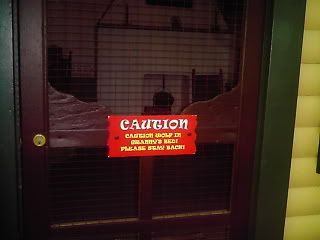 Andrew got stuck in the ball pit. Dad had to help him out: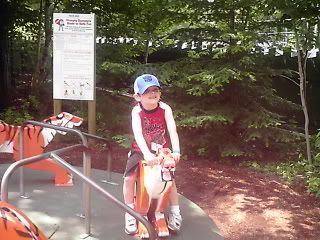 The LeBlanc Family: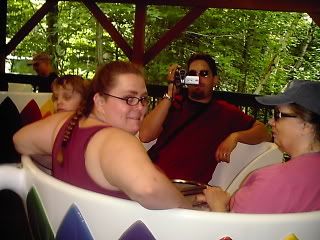 He didn't know that he was standing in a girl's body and boy was he pissed when he got out!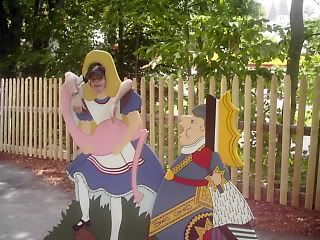 One of the few shots of Kirby - I had to sneak up on him: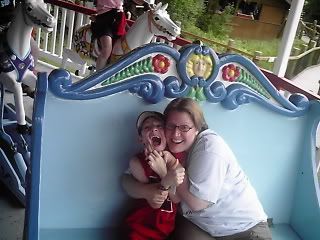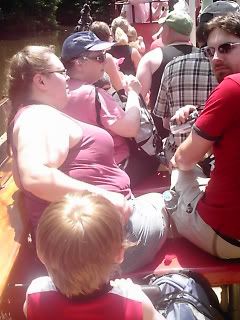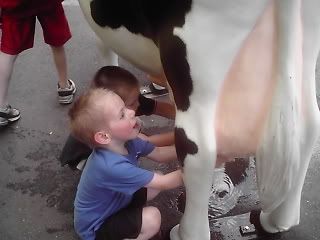 Zachary's favorite place: The Loopy Lab - where it is okay to attack people and shoot guns and be "violent" because the guns only shoot balls and the balls don't hurt. We could have spent HOURS in there: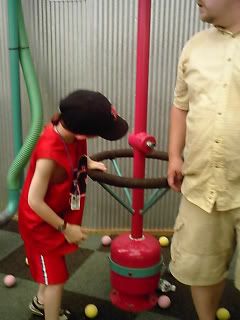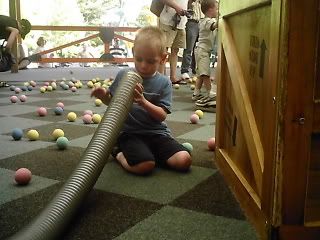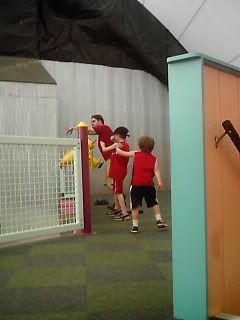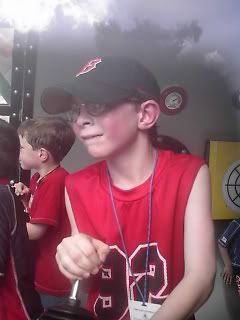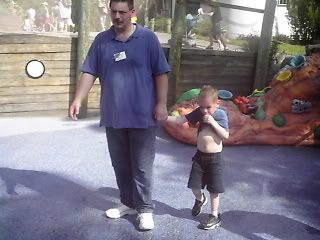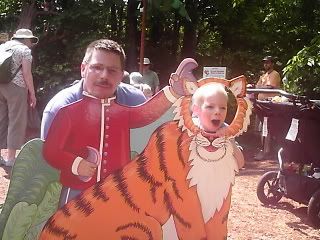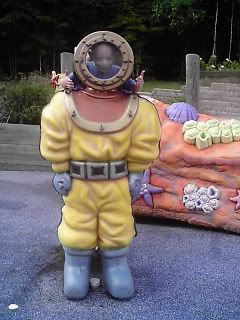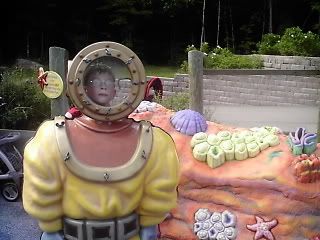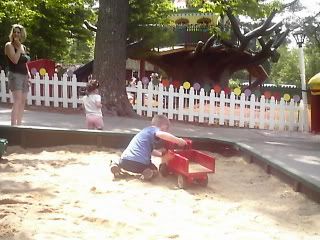 And now, a comparison. These pictures are from our trip to Story Land in '06. This was the last time we went and the time that Tom decided he is too big and tough for Story Land...wonder where Zachary gets it.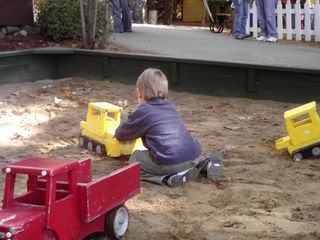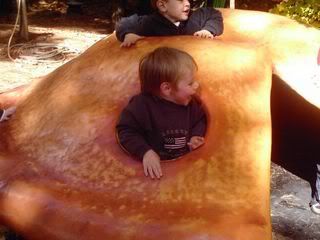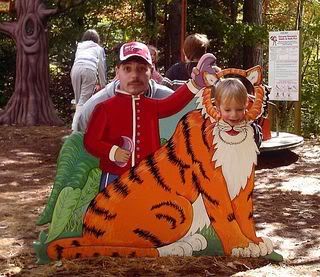 This time he knew he was in a girl's body and he was okay with it...how they change: