While I was in massage school, and learning all the muscles, SITS was how we remembered the four muscles that comprise the rotator cuff (supraspinatus, infraspinatus, teres minor and subscapularis). Today I joined a blogger's group called SITS (The Secret is in the Sauce).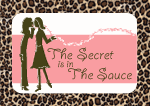 It appears to be a great way to gain more exposure for your blog, get more comments, and, hopefully, make a little money (check out the Google search bar in the upper right hand corner...every time you use that I make a little money).
Each day SITS has a "featured blogger". In order to become a featured blogger you have to submit three of your favorite blogs. This is where you, my dear readers, come in. I have no idea which three to submit. I'd like a variety (one funny, one serious, etc) but I just have no idea which ones to choose.
Help me out, comment which are your favorites AND, if you are interested in gaining more blog traffic visit SITS: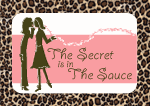 Make a comment, add their button to your page and PLEASE make sure you mention that "Cray Bickford Family" sent you! This month they are having a GREAT contest for an AWESOME bounce house! If you mention my name I get an extra entry (and you get a chance to win too).
So:
Visit SITS: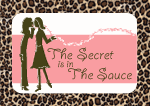 Add their button to your page;
Comment their page, tell them I sent you;
And let me know what your favorite blogs were!
If nothing else, I am competitive - I am in this to win :)