Turns out I wasn't the only one to take an unintentional dip in the Salmon Falls river yesterday.
Although I didn't join them, a number of my family members canoed up river yesterday. During the trip Dad took a bit of a spill into the river. I'm sure it was a bit of a scary moment...but it sure was funny to hear about afterwards.
My irrational fear of my children near open water kept me away (as well as my horror at climbing into a canoe at this weight)...now I am wishing I had made it. If for nothing else but to have witnessed my father's dip - evil, I know.
Sue was awesome and sent some great photos from the day.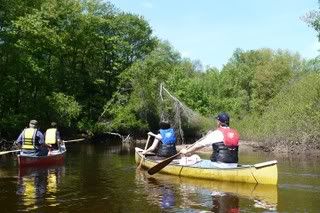 Christian trying to catch some fish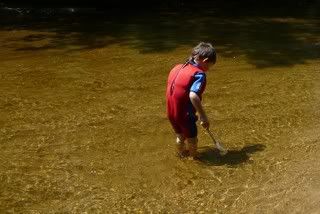 Monica, Steve and Thanny

Dad and Loren
Dad and Sue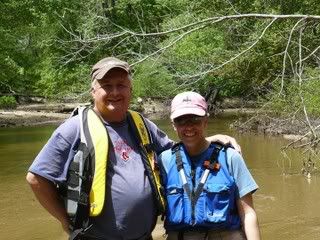 Dad and Thanny
(on a side note, I wonder how long Nathaniel will allow us to call him Thanny...)
Steve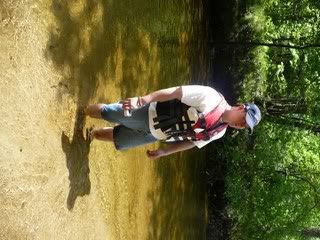 Than in an inner tube
And in the kayak
Than and Monica