What a weekend! Of course, Zachary's birthday was Friday (as you can see in my previous blog). Saturday he celebrated with the family. It was a great day!
Sue and Andrea were not able to make it. However, Andrea was kind enough to provide the cakes. What, you say, cakes - as in plural? Yes, cakes. There were two, one for Saturday and one for Sunday (his friend party). Andrea is the family cake decorator and she is amazing at it.
Back to Saturday, it was a beautiful day but there was snow predicted in the late afternoon/evening. Everyone showed up around 1 and the party was off and rolling.
We started with food and I was quickly told that it was time to move on to presents. Of course, what was I thinking?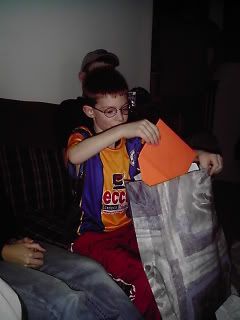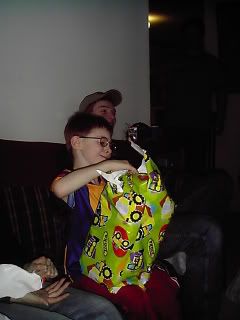 And then to cake. Zachary shared his cake with Loren (whose birthday was January 29th, but we haven't celebrated with him yet).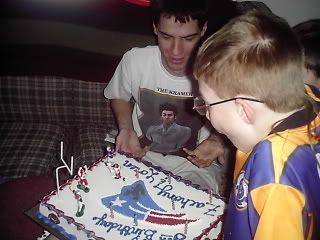 Soon after it was time for "The Birthday Song". It is tradition in our family to play The Beatles Birthday Song every birthday. We dance and sing and get a little crazy.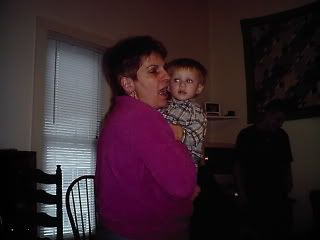 And then we vegged and talked and some even slept (I guess the party wasn't that riveting).
Pig Pile on Uncle Steve
Losers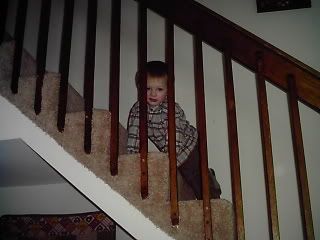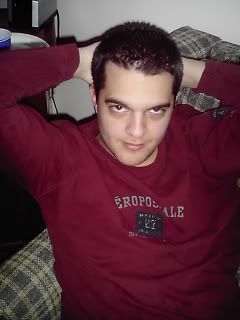 Alex thinks he's sexy...
I threw everyone out when the snow started. I told them they were welcome to stay the night and nobody took me up on that offer...I can't imagine why not...
Sunday was the friend party. Unfortunately, I don't have too many pictures of that party as most of the time my hands were covered with tie-dye.
Zach was allowed to invite three kids, all of whom showed up. We asked them to bring white t-shirts for tie dye and their snow things for sledding.
We tried to let the kids hang in the bedroom for a while until they got restless, then we would start the tie-dye. It didn't last long...soon we were all gathered around the kitchen table making t-shirts and making an even bigger mess (thankfully it came off the floors and the table - my hands are a different story).
After the shirts we did gifts. Zach's friends were great and they each really thought about what he would like - it was so nice! One boy got him a spy kit because he knew that Zachary loved that stuff. Another gave him some magnets because he brought some into school and Zachary had loved them. The last gave him $10 - it doesn't get much better than that!
Sledding and snowball fights and snowforts followed presents until we were all so cold we thought our hands would fall off.
Then it was back to the house for a Pirates of the Caribbean cake, ice cream and hot chocolate!
I am not going to post pictures of the other boys since I don't have permission from their families.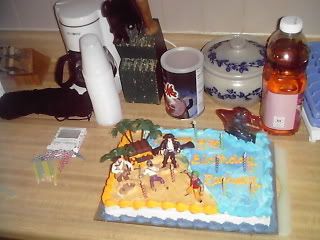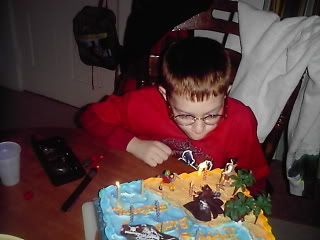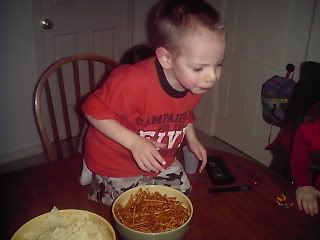 All in all he had a great weekend. I'm exhausted and it is taking quite a while to recover...
One year older. It amazes me every time I think about it! And in another month...I have a 6 year old again. Can't they just stay little forever?!