Happy Birthday to Zachary! At 1:15pm this afternoon, Zachary turned 8. Holy cannoli! Where has the time gone?
Surely, 8 is not old...but I have never felt older!! Heck, I am turning 30 this year and even that doesn't scare me. But the fact that I have an 8 year old - wow - that scares me!
Zach had a great birthday and it isn't over yet. We will celebrate with the family tomorrow and he will have a few friends over on Sunday. So be prepared for some major bloggage.
Some pictures from the event: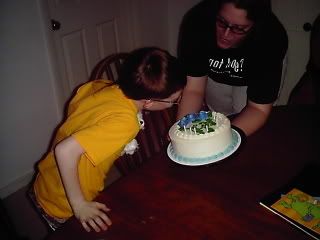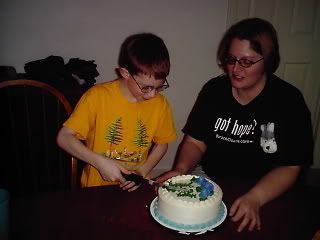 Zach and his gifts: a tackle box, a husky Webkinz named Husker and a folder to keep his many papers