1. I am so thankful that Z and I and our amazing team climbed Mt. Major this past weekend and raised nearly $700 for breast cancer research.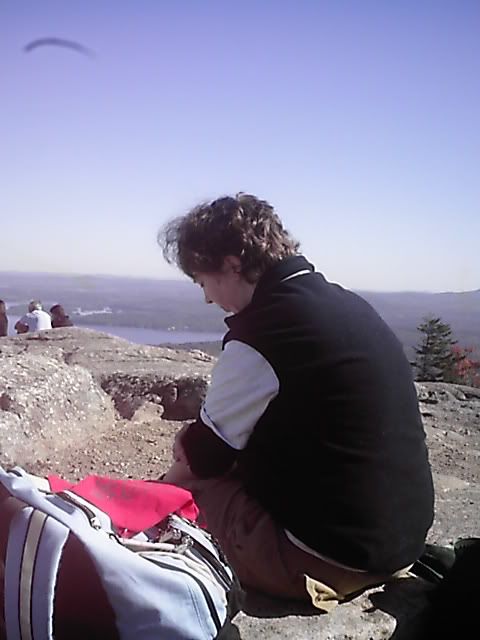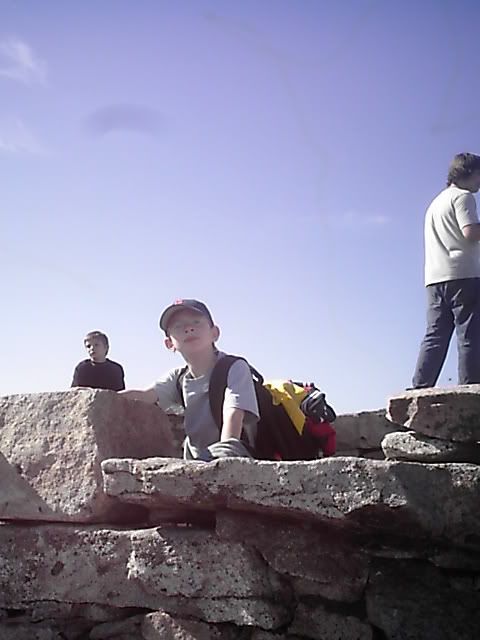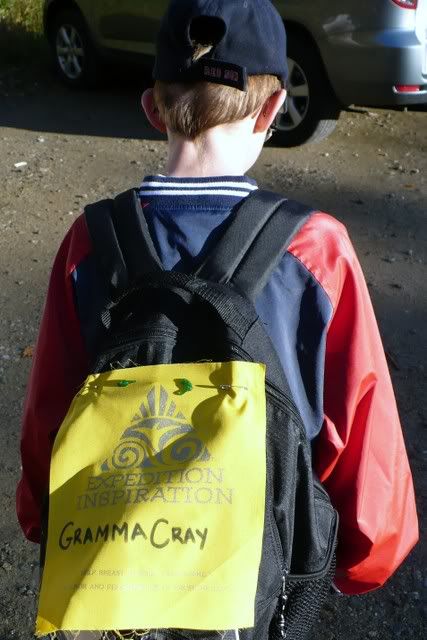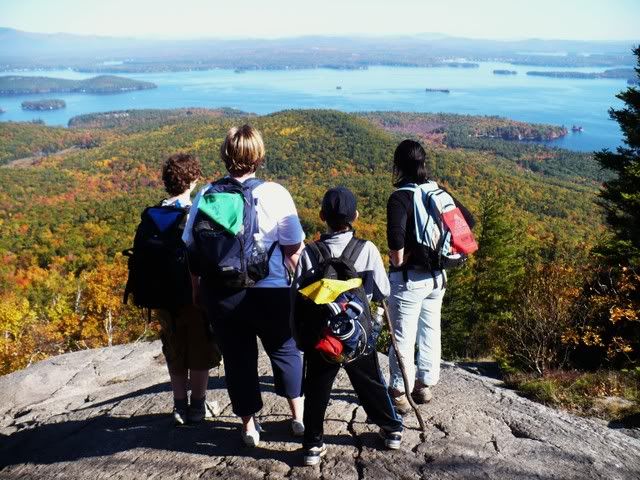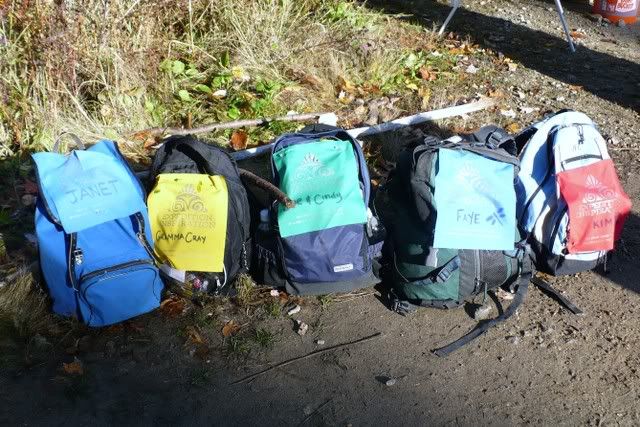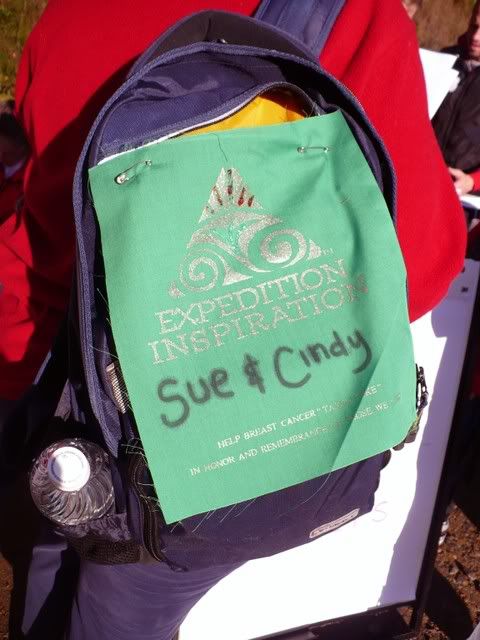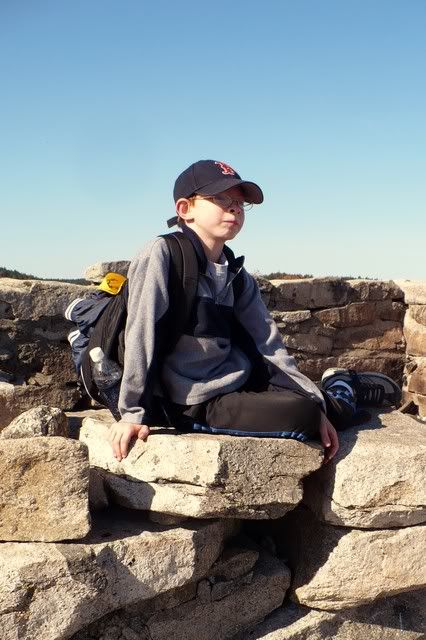 2. I am thankful that whatever was on my camera with a couple of those pictures didn't ruin the whole stinking shot!!
3. I am thankful that Andrea's father was able to walk her down the aisle and that she and Alex were able to be be there with him when he passed away yesterday morning.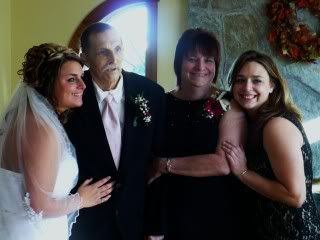 4. I am thankful that we made it through the entire day yesterday without any accidents with A!!
5. I am thankful that we have had beautiful weather for the past week or so.
6. I am thankful that the weather should hold out this weekend. Long enough for Z to shoot off his rocket with Cub Scouts and for us to take a hike Sunday as a family.
7. I am SO grateful to have family that is so incredibly close. I am not sure I survive without them.
8. I am grateful that I have NEVER
faked it
(hey, I never said that all these would be beautiful...just things I am thankful for).
9. I am thankful that this election is almost over. No matter who you are voting for just be sure you do it! VOTE!
10. I am grateful that Kirby is willing to work his butt off trying to get out of work a few hours early so I can be with my brother and his new family in CT tomorrow.
11. I am thankful to have been raised in a family that is open and accepting.
12. I am thankful that I
was forced to try
discovered bison meat. It didn't taste any different in the stew I made (got it at the regular grocery store in the butcher's department). I am also so excited that I figured out how to strike through something!
13. I am thankful that I made it up and down that mountain even though I am WAY out of shape AND my knees were killing me. It has given me a renewed vigor to start hiking again.